The Brandman Centers for Senior Care has a rewarding Volunteer Program with a variety of opportunities for interested, caring adults.
By giving a few hours a week, you make an important difference in your life and the lives of our participants and their family caregivers.
Here are some ways you can contribute:

Home Visits
Be a part of the seniors' lives by regularly visiting someone at home. Activities can include conversation and companionship, sharing favorite music, reading and letter writing, engaging in the patient's hobbies, or conducting pet therapy visits.

Help Family Caregivers
Provide "respite" time for a caregiver or family member to attend to their own medical appointments, take care of important errands and enjoy some personal time of their own. You can also do errands for the family.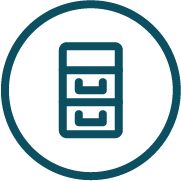 Administrative and Office Services
Assist the BCSC office staff with clerical work, mailings, and data entry related to our seniors'   care. Experienced volunteers assist the volunteer coordinator with training and educational and recruitment activities.